Melbourn URC - Here for you
We meet for Sunday worship at our usual 11am time, however there are a number of restrictions due to Covid we ask all to observe. We request attendees of our services to wear a mask, and especially during any hymn singing. We would ask that if you show any signs of Covid: a high temperature; or a new, continuous cough; or loss or change to your sense of smell or taste; you or anyone you live with, you must stay at home. Please seek advice and contact the NHS helpline on 111.
Should you be unable to meet with us at Sunday worship for whatever reason God's Church is always open, to:

• Receive requests for prayer, and to pray for God's guidance and strength for ourselves and for others during these extraordinary times.

• Seek to do God's will here on earth.

• Serve the communities around us in whatever way we can manage.

For details of other online resources that are available please see:
Our facebook page: https://www.facebook.com/MelbournURC/
United Reformed Church's URC Daily Devotions website https://devotions.urc.org.uk/ contains podcast-based services with hymns, readings, prayers and sermons, one of the many resources from the URC Daily Devotions.
A Message from our minister, the Rev. Sue Fender (December 2023)
Dear Friends
As I write this, I am pleased to say that the study has now stopped swaying and I have finally found my land legs. Cruising during Storm Ciaran was an interesting experience! On more than one occasion I found myself singing the beautiful words of Margaret Rizza, 'Calm me Lord, as you calm the storm'. It was quite rough, but we still managed to have a good time.
The highlight of the holiday for me was the visit to The Fire Mountain in Lanzarote. It is somewhere I have wanted to experience for a long time. The wild volcanic landscape is so very different from anything we have here. I was intrigued by the heat coming off the stones, and a little apprehensive about standing on volcanic ground. The smell of BBQ chicken cooking on volcanic rock was so appealing, but sadly we didn't get to taste any.
Watching a bush being placed in a hole in the ground then gazing in awe as it burst in to flames moments later, reminded me of just how much we rely on the stability of our planet.
Volcano eruptions in Iceland, storms destroying the homes and livelihoods of many across the world and war raging in many places, does make me wonder what kind of Christmas many people will experience this year.
As we celebrate the coming of the Prince of Peace, our prayers must be focused on peace with and for our planet.
This advent may have a different feel for us. As we wait with anticipation for the coming of the Messiah, we wait with anticipation for peace in our world, and pray that the weapons of war may be turned into ploughshares and pruning hooks. (Isaiah 2:4)
This year my own daily devotions book for Advent is, The Christ- mas we didn't expect, by David Mathis. In his introduction he writes, 'The real magic of Christmas is not in gifts and goodies or toys and familiar traditions, indoor coziness and outdoor snow.
What lies at the heart of Christmas is the most stunning significant fact in the history of the world; that God himself became one of us.
However you spend Advent, Christmas and the New Year, may God bless you with peace and presence.
Alex and I wish you all a very Happy Christmas and every blessing for the New Year.
Sue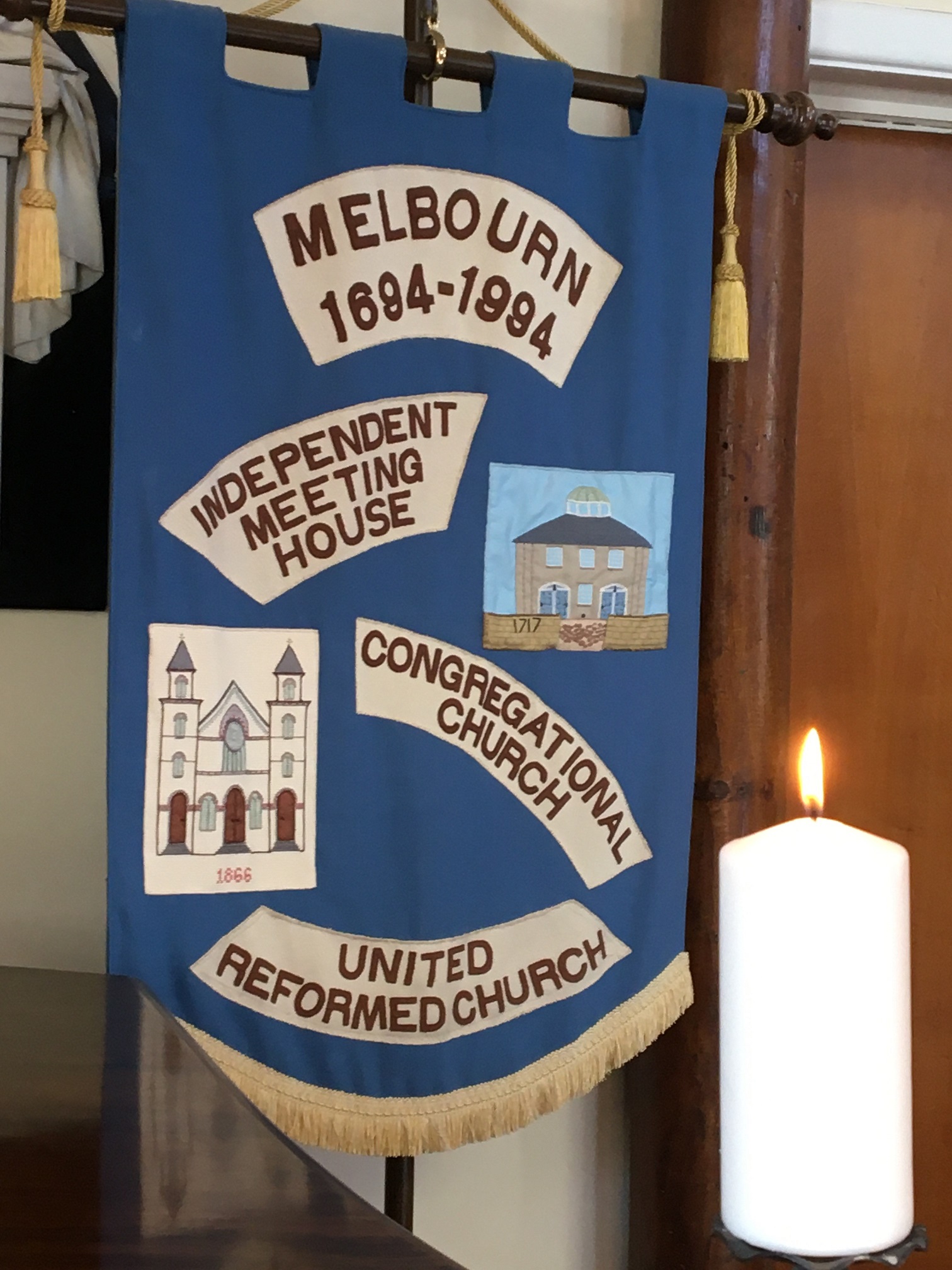 "Come to me, all you who are weary and burdened, and I will give you rest." Matthew 11:28

Dear Lord,
You weep with the world
as it weeps.
Comfort your people
and help us to comfort
others.
Bring restored hope to
those we hold up before
you today.
May they know your
resurrection power.
Amen.

© ROOTS for Churches Ltd (www.rootsontheweb.com) 2002-2020.
Reproduced with permission.

Find us at: Orchard Road, Melbourn, Cambridgeshire SG8 6BP