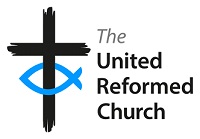 Short History of Melbourn URC
History records that following the restoration of King Charles II and the various Acts of Parliament of 1662, non-conformity grew rapidly in this area and a number of small non-conforming groups were recorded e.g. at Bassingbourn, Litlington and at Meldreth.
As they were fugitive and illegal these groups kept few records, but more is known of them following the Act of Toleration of 1689. Then reference is made to a group meeting at Meldreth, which subsequently appears to have moved to Melbourn. In 1694 they formed a church and in 1716 this church purchased land in Orchard Road for the erection of a place of worship. There is a letter addressed to the Bishop of Ely and dated 20 July 1717 which says "There is lately erected a house of burial in Melbourn in the County of Cambridgeshire by Protestant Dissenters on purpose to meet together to worship God".
The front of the present building was reconstructed in 1815, and at the same time the lantern (cupola) was added, completing a lovely specimen of early 19th century non-conformist architecture.
In the second half of the 19th century the church erected a larger building (seating up to 800) on land opposite, now the burial ground, and used the older building for Sunday School work. However growing costs of maintenance and changing patterns of the mid 20th century faced the church with problems. After careful study it was decided to demolish the newer Victorian chapel, and to restore the Old Meeting House as a place of worship. This work began in 1954. The cupola was re-built but reserving the character of the original. The organ (from the newer chapel) was re-built. Every effort was made to preserve the character of the original.
The building, as you see it, today is used every week for worship but over the years the church has changed its name. Beginning with the Independent Meeting House it then became the Congregational Church and in 1972 the United Reformed Church came into being with the union of the Congregationalists and Presbyterians.
A more detailed history of the church can be found in a booklet created by Rev. Reginald Rooke. Click here to download it [PDF reader required]
Hall Hire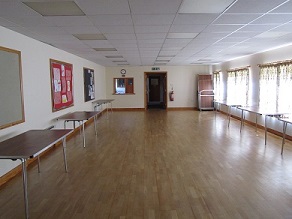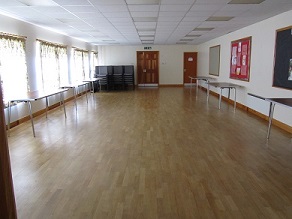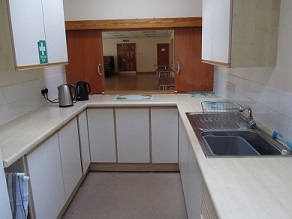 Our Church Hall is available for use by Community Groups and individuals (for young people's parties and the like). The Hall is used on a regular weekly basis by a number of groups but is available for hire outside these times during the day and up to 10:00pm in the evening. It is only available from 12:30 pm on Sundays. As you will see from the pictures the Hall is a light space just over 14m long by 6m wide and has over 50 chairs (extra available on request) with "Go-Pak" tables available for use which can be stored if not required. A small "Servery" equipped with cups, saucers and plates, kettles, a First Aid kit and a sink with hot water is also available. The Hall is suitable for disabled access and has a disabled toilet. Bookings may be made by contacting our Hall Booking Secretaries, Barry or Beryl Monk, through email bgmonk314@gmail.com or calling 01763 246458.
Church Policies
It is our philosophy to be open and transparent about what we do and how we go about it. With that in mind we have created a policies page where we hope, you'll find what you're looking for.
Charities supported
Council for World Mission, Fairtrade, Jimmy's night shelter, Christian Aid, Shoe Box Appeal, Commitment for Life (Zimbabwe).
Craft and chat also supports numerous other charities.
Links
Link pastorate
Christ Church, Buntingford (http://www.buntingfordurc.org.uk/)
Local Churches
Baptist Church, Melbourn (http://www.melbourn-baptist.org.uk/)
Holy Trinity Parish Church, Meldreth (https://allsaintsmelbournholytrinitymeldreth.co.uk/)
Affiliates
The United Reformed Church (http://www.urc.org.uk/)



Find us at: Orchard Road, Melbourn, Cambridgeshire SG8 6BP
https://www.google.co.uk/maps/place/Melbourn+URC+Church


---
Copyright © 2016-2021 Melbourn United Reformed Church