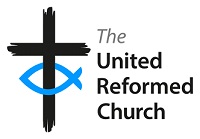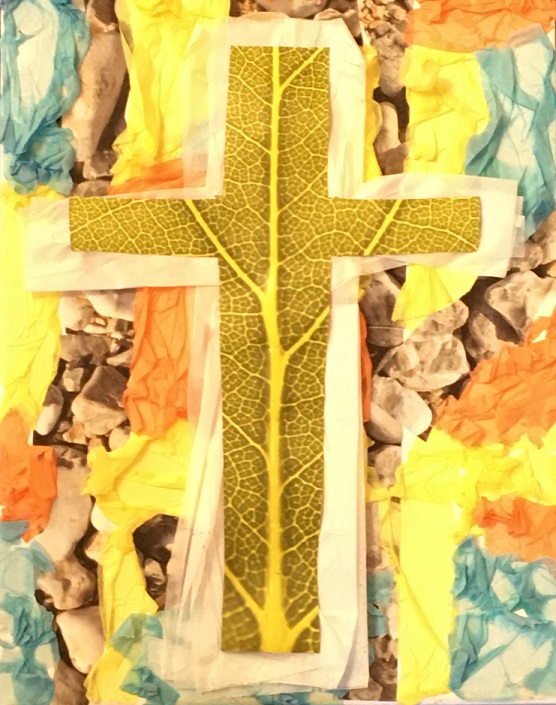 Online articles to help us through these troubled times
Although we cannot meet in the church building at present we are using this page to host articles of interest. On this page:

• Harvest

• Dr Alison Gray: Reflections on Romans 8 and Matthew 13

• Support for Black Lives Matter (BLM)

• Worship during the "Lockdown"
Harvest
Throughout the bible, harvest is a key reference point in the year to be thankful, more than ever, for the abundance God gives to us, by his grace.
Harvest in the Old Testament is centred around the practicalities of harvest. Especially for the Israelites coming out of Egypt. As God guided his people to the promised land, he gave them clear direction not only in looking after their bodies by the Sabbath day of rest, but also instructing them to take care of their land and communities. In Deuteronomy 24:14-22 God stresses the necessity not only to recognise and reward the workers who produce the food, but also a duty to be generous to those not blessed with good fortune. To leave some aside for those in need.
In the New Testament most references to harvest are used to illustrate how sowing faith leads us to reap the rewards of God's blessing and his promise of eternal life.
It is hard in these times of trouble and difficulties, of love and loss. Not just loss of life, but loss of connection. Connection of parents to children, grandparents to grandchildren. Difficulties for some with friends and families living far away. We are indeed blessed that in our modern age we have technologies that go some way to alleviate such stresses, but know that many in our world lack this luxury. It is right we look to vaccines and ways of improving our situation though technology and innovation. However, it is too easy to neglect God's part in our world. Let us pray that we may examine our hearts to know how we can help ourselves, and others, understand the impact of neglecting God has, and the benefits belief in him brings.
Disease and hunger will remain close to our door unless we heed God's word, stand-up for justice and his kingdom. By his blessing we are rich, without him we are poor. It is by turning to him and encouraging the world to turn to him we may vanquish want, to live a rich, fruitful life. It is by improving the lives of all, that we become more wealthy in spirit, not less.
If you are reading this while feeling in need of spiritual comfort yourself, try praying to God and see where it might bring you. May God lead you to good Christian support in whatever form it might take.
Amen
Craft and Chat Group
This year the group have made 6 blankets and 39 hats for Jimmy's Nightshelter in Cambridge. These were donated via the Harvest Service on the 20th September. The group are continuing to knit in their own homes and we have had donations of wool and also knitted items during this period when we are unable to meet in the church hall. Many thanks to all who support us and we look forward to the day when we can resume our meetings.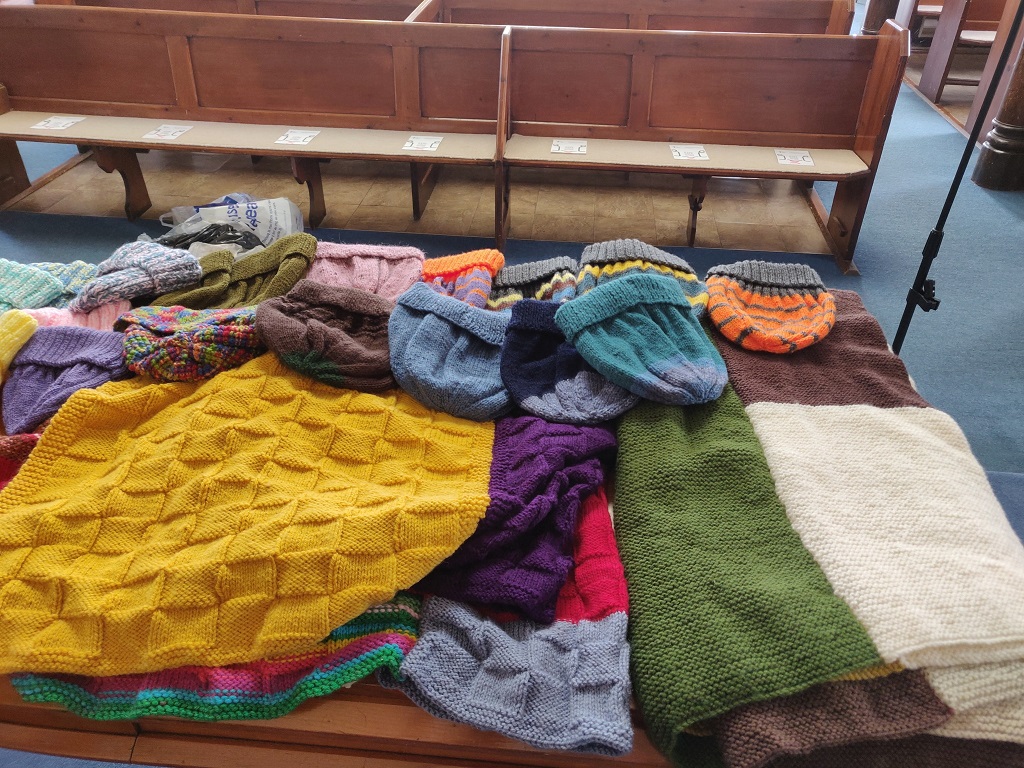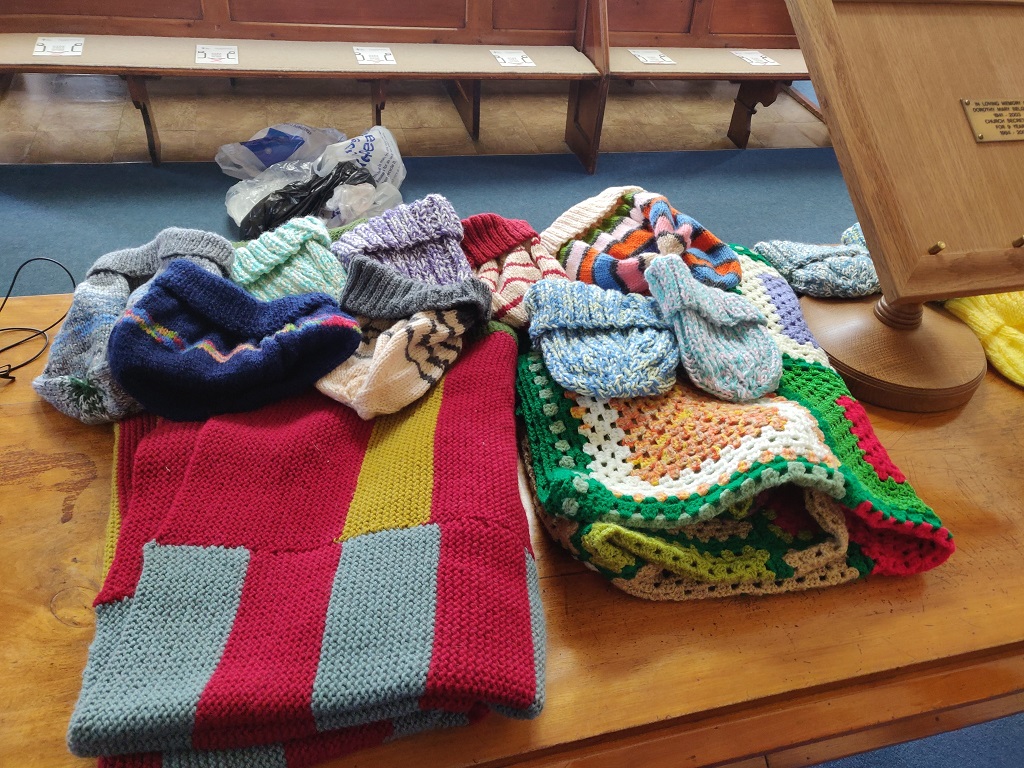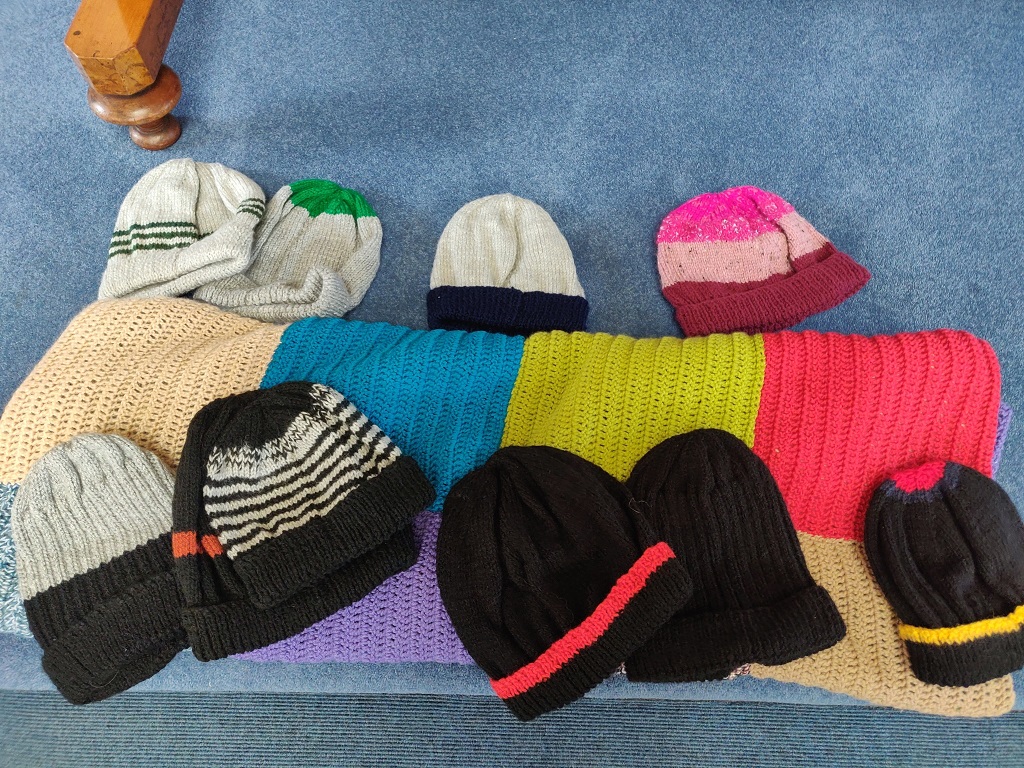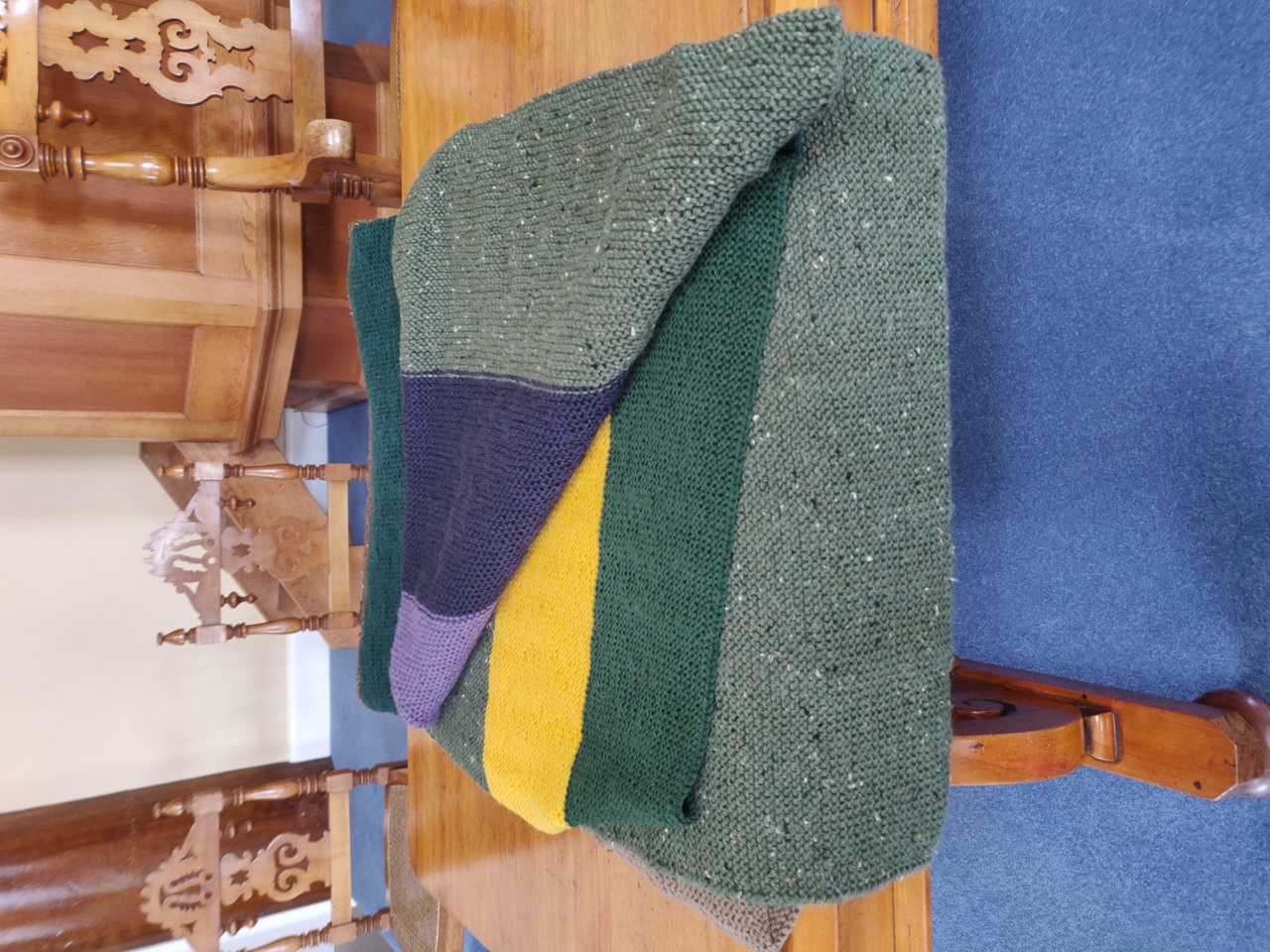 Photos from Harvest Services past
This year when we held our Harvest Service we did not decorate our church in the usual fashion due to some of the restrictions in place. To make up for this and remind ourselves of easier times we have a set of pictures from previous years services below. Use the arrows to the right and left of the pictures to scroll through them.
1 / 25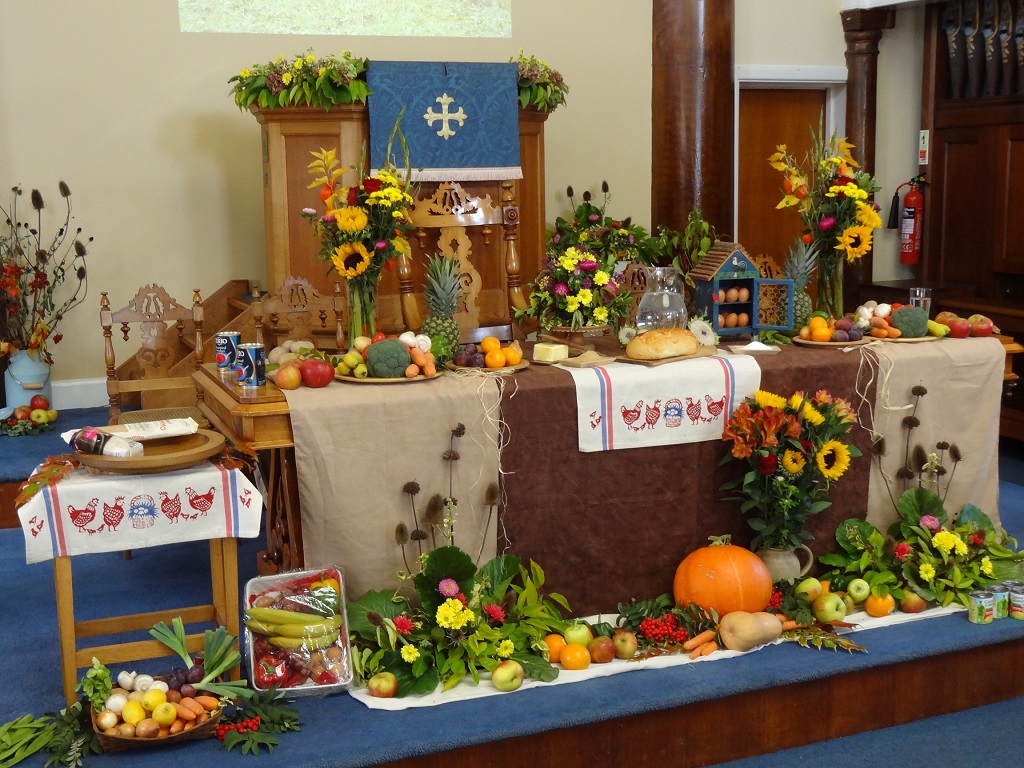 2 / 25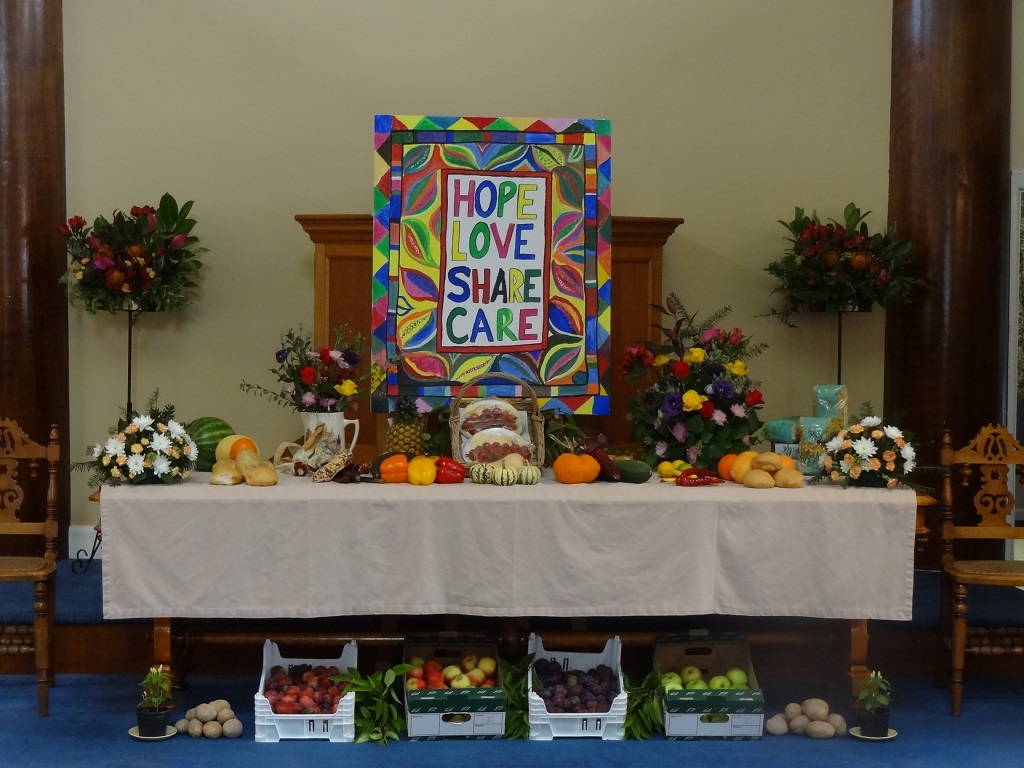 3 / 25
4 / 25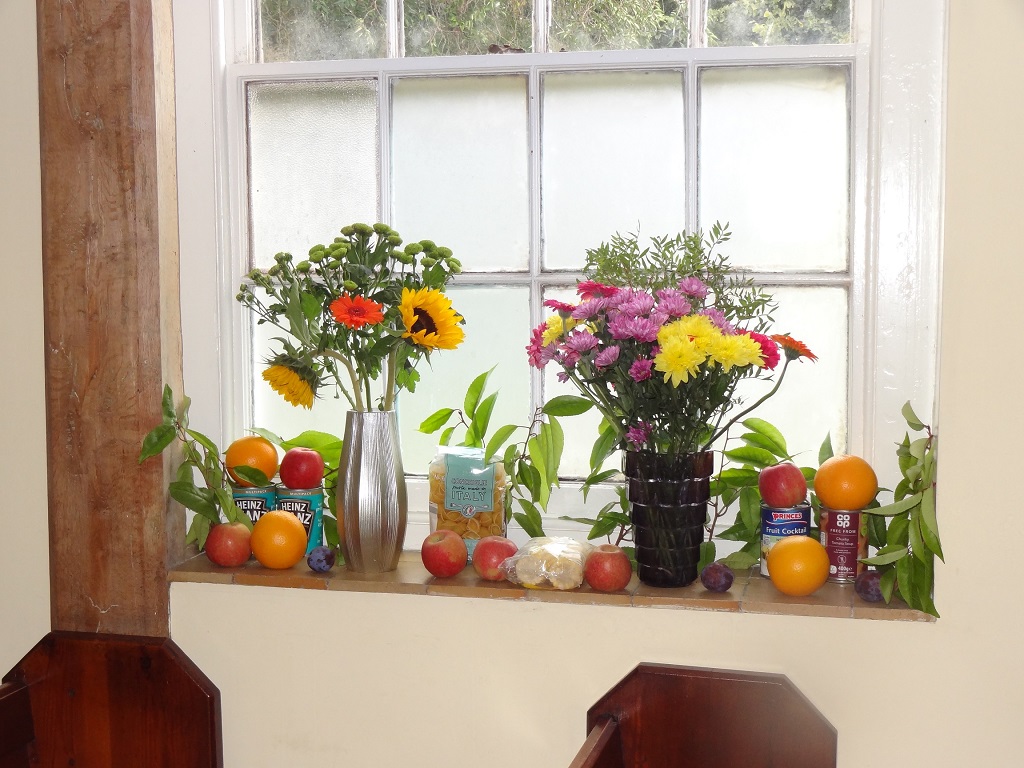 5 / 25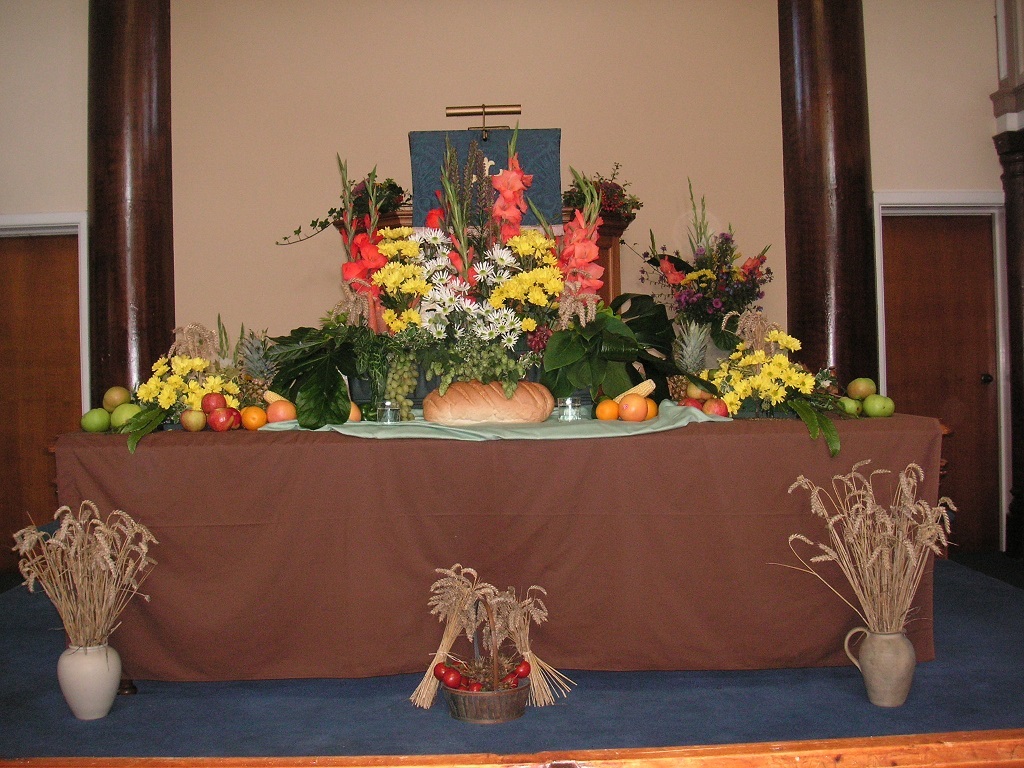 6 / 25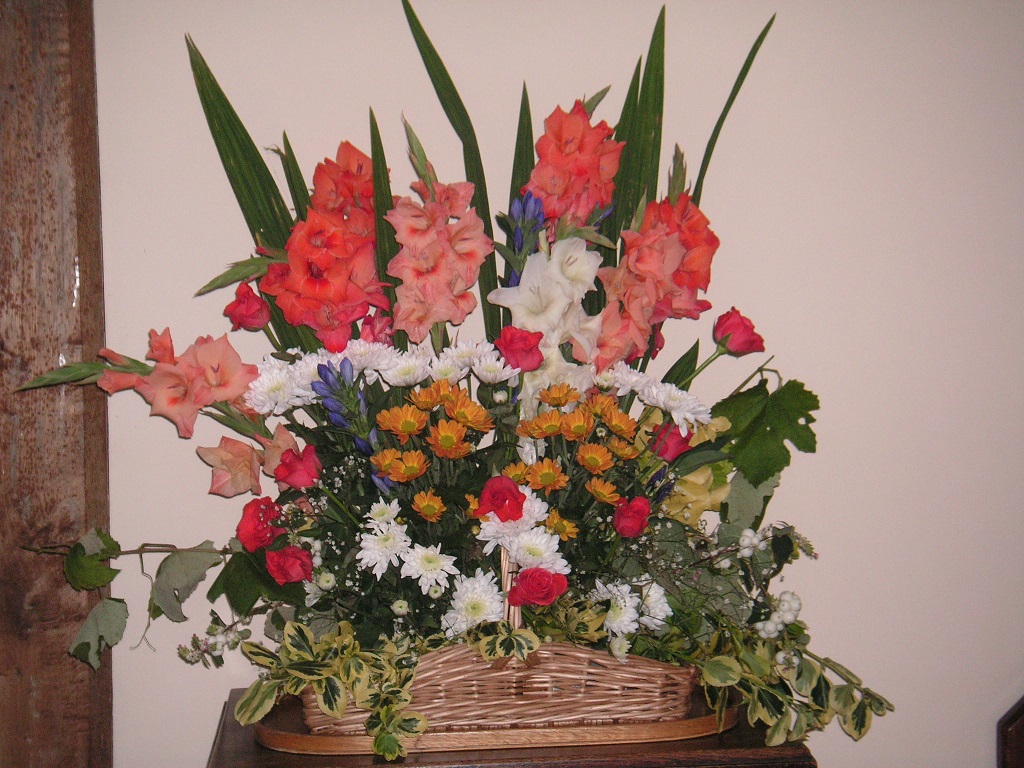 7 / 25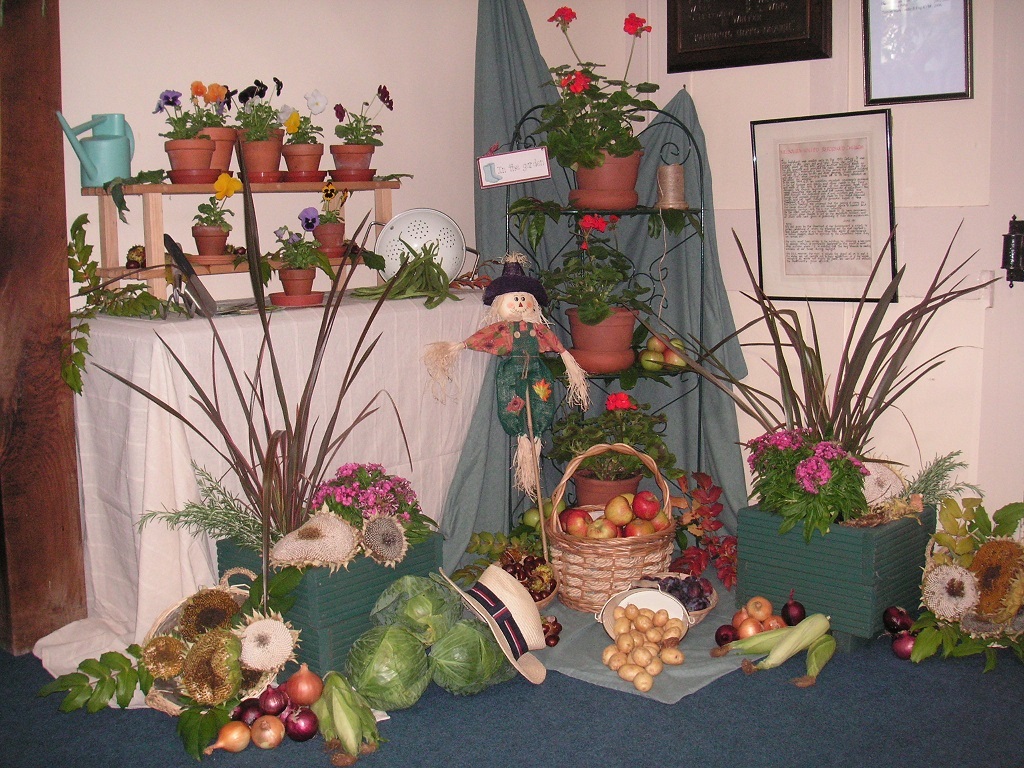 8 / 25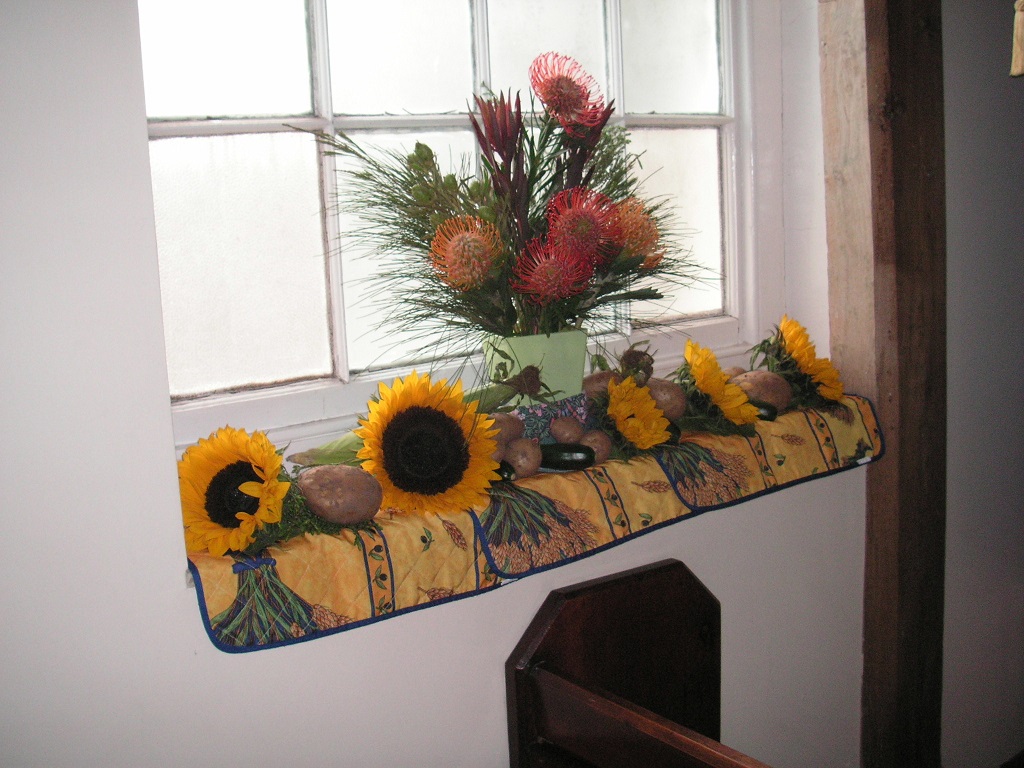 9 / 25
10 / 25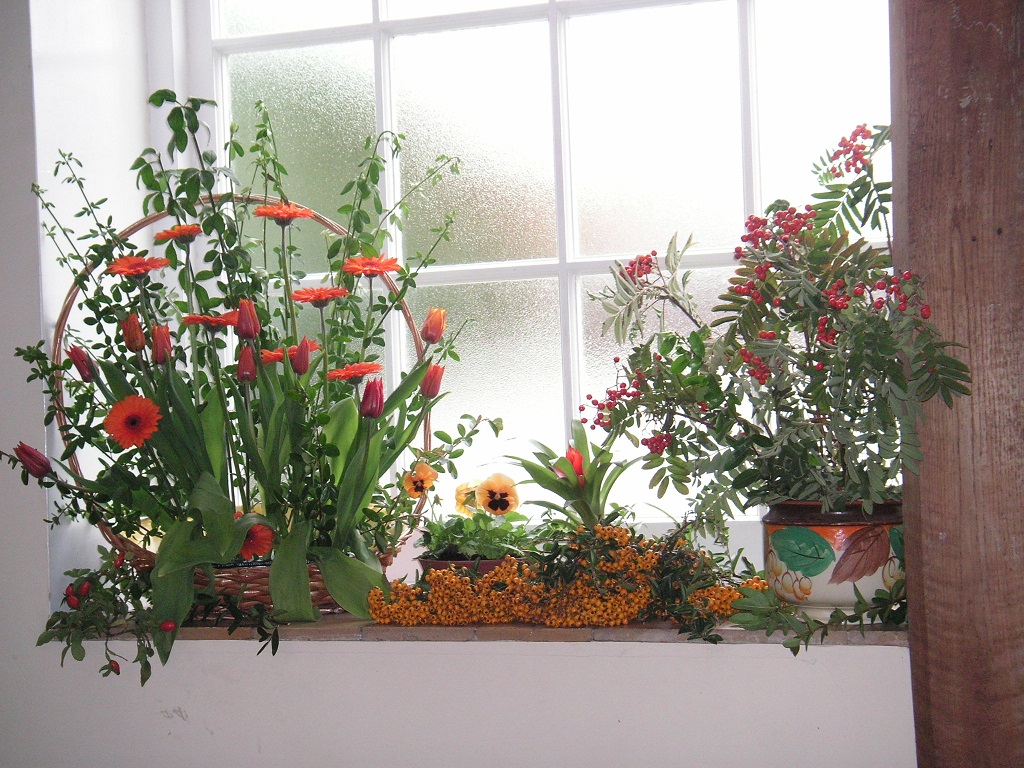 11 / 25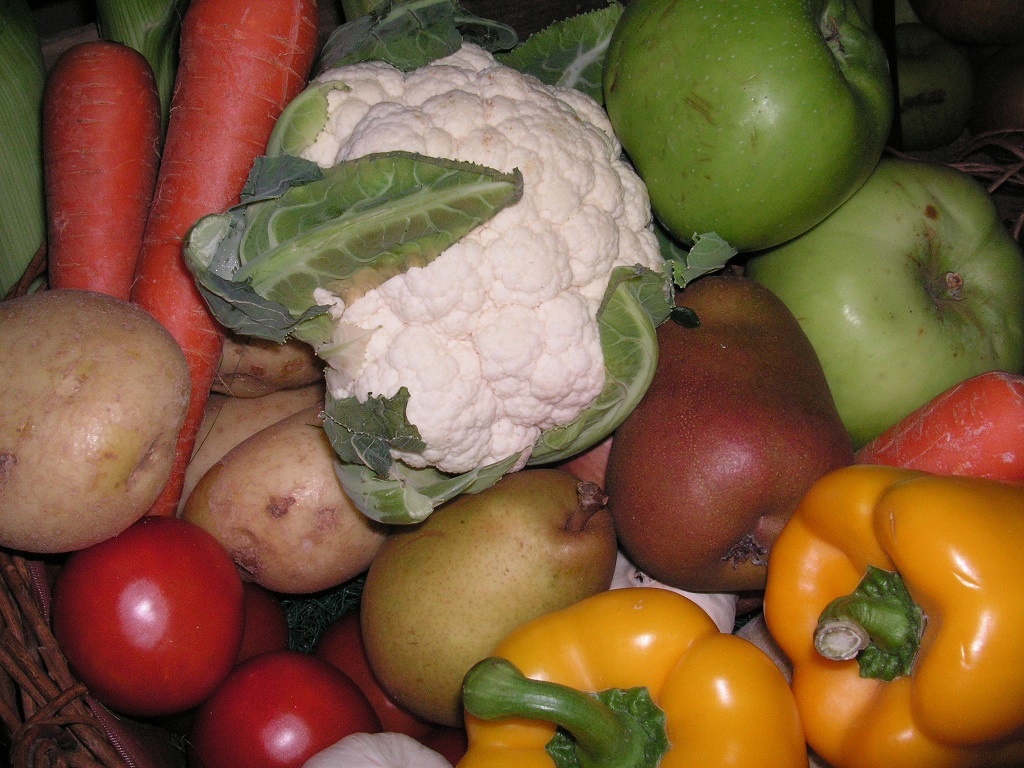 12 / 25
13 / 25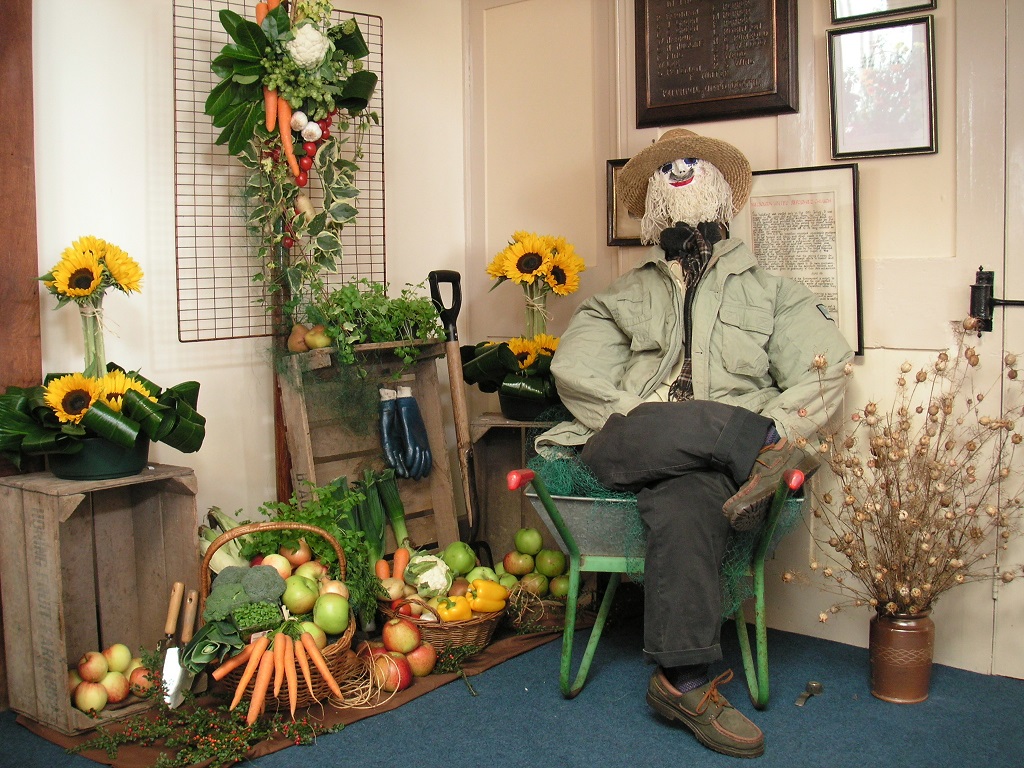 14 / 25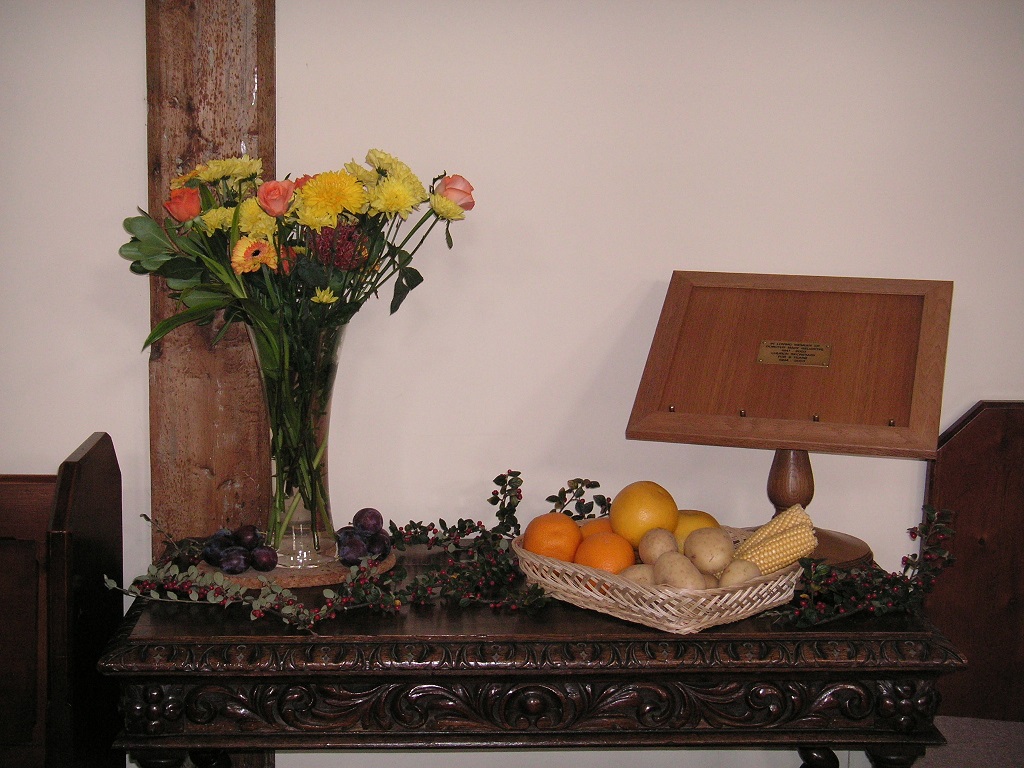 15 / 25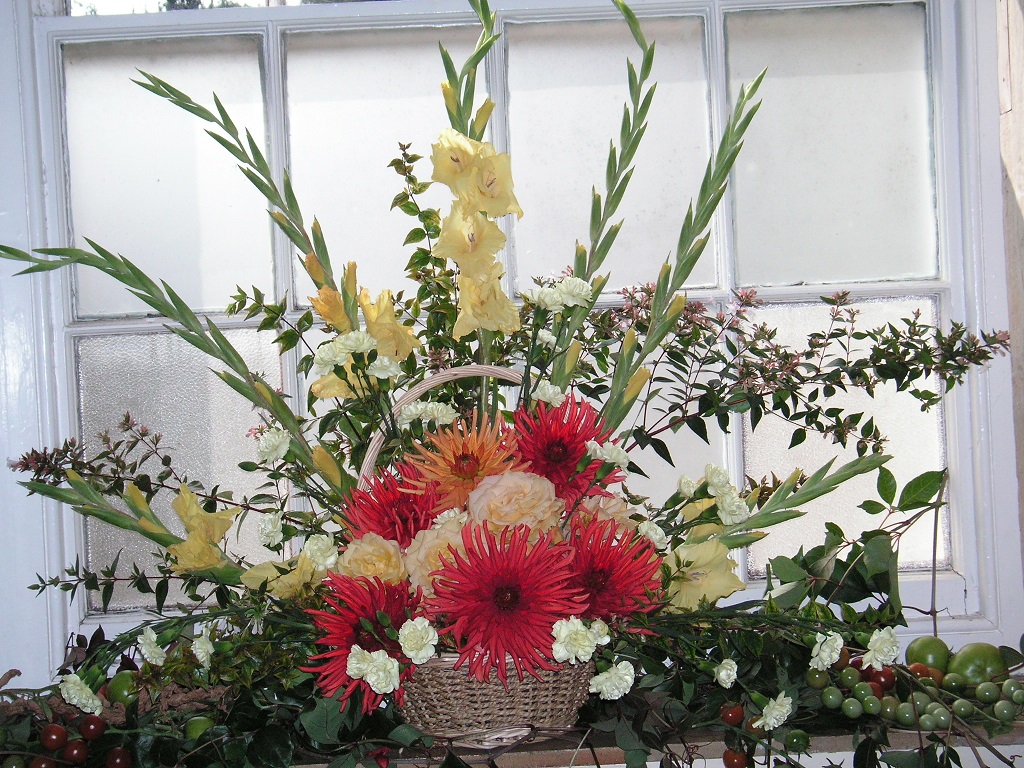 16 / 25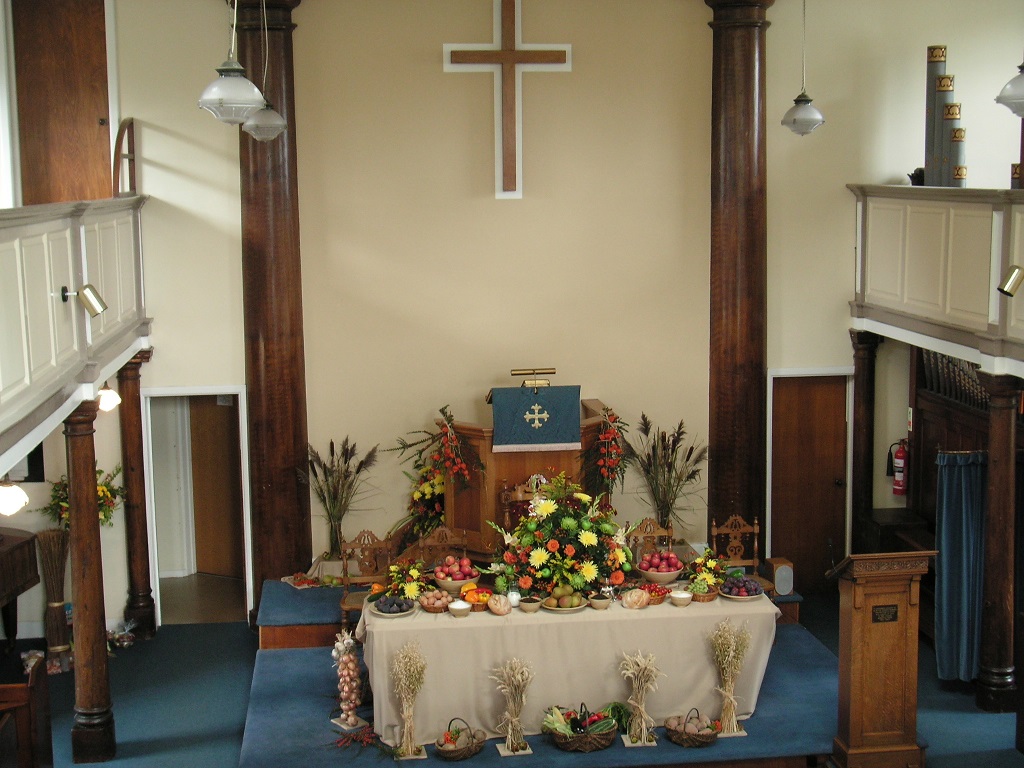 17 / 25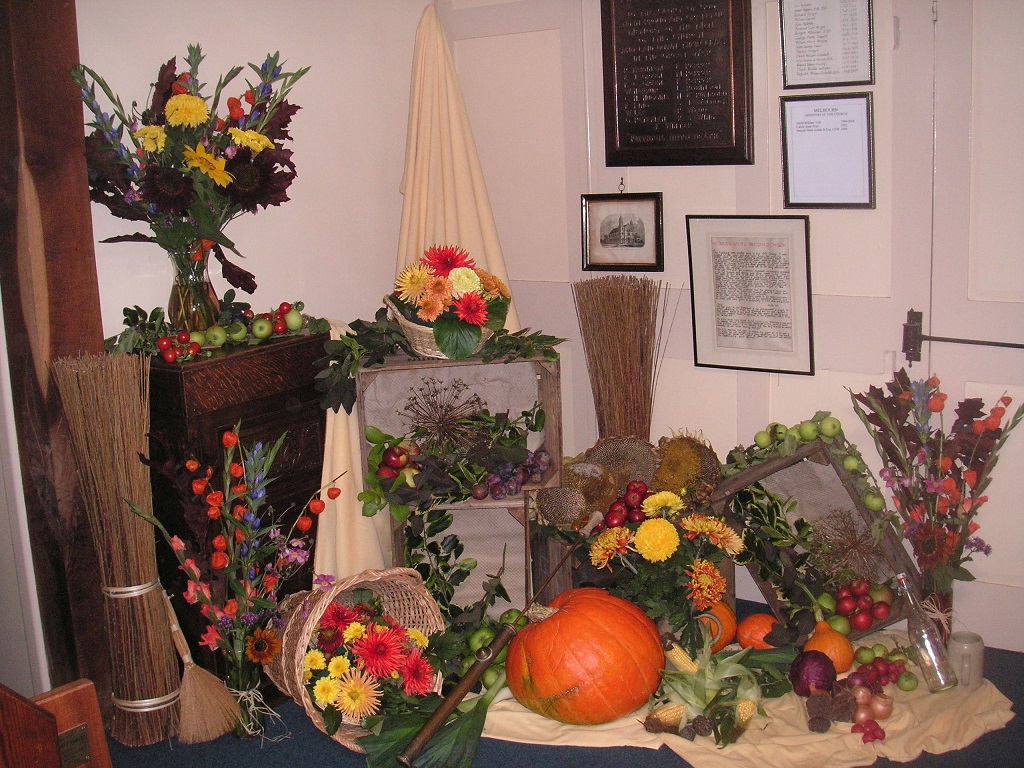 18 / 25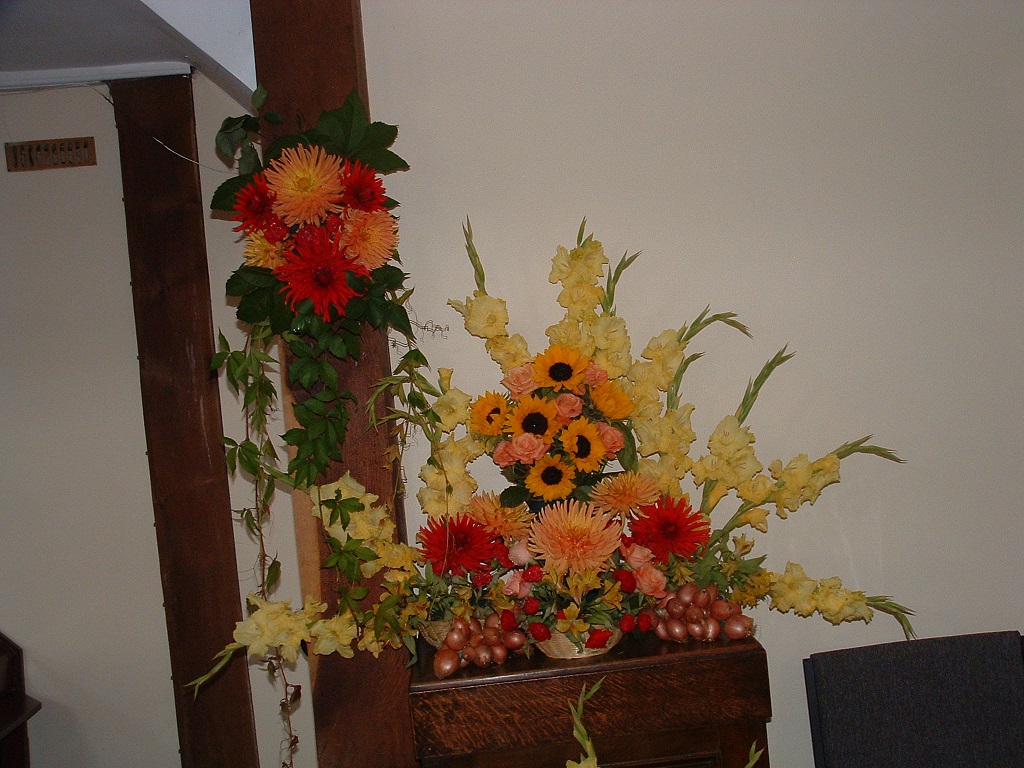 19 / 25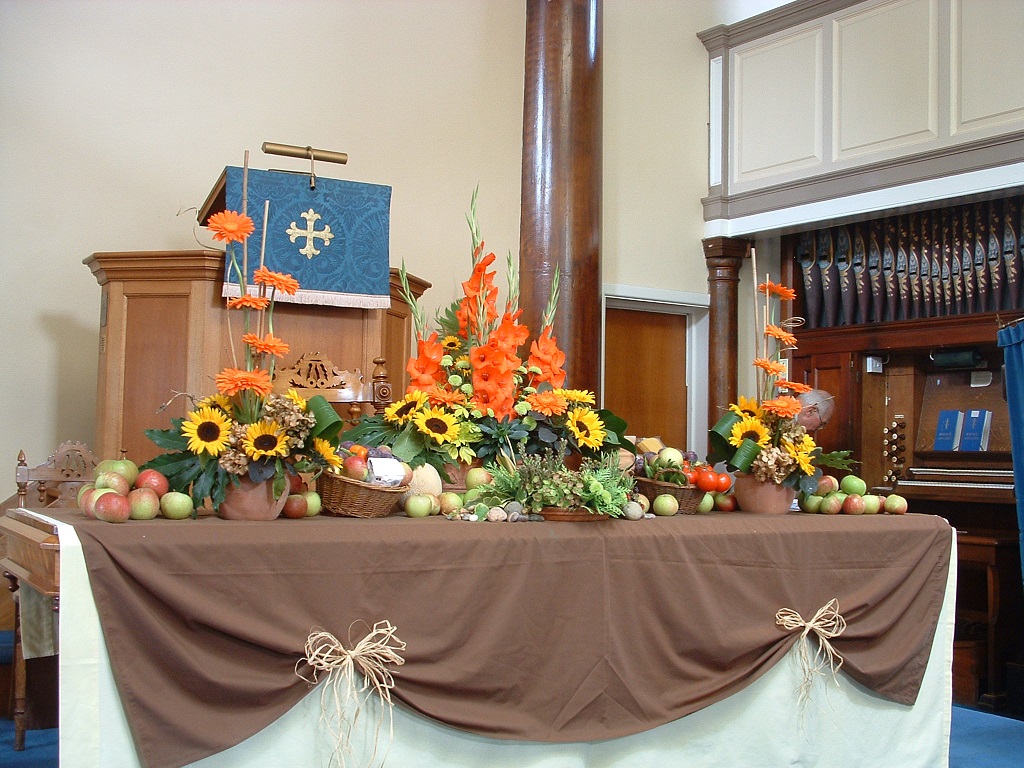 20 / 25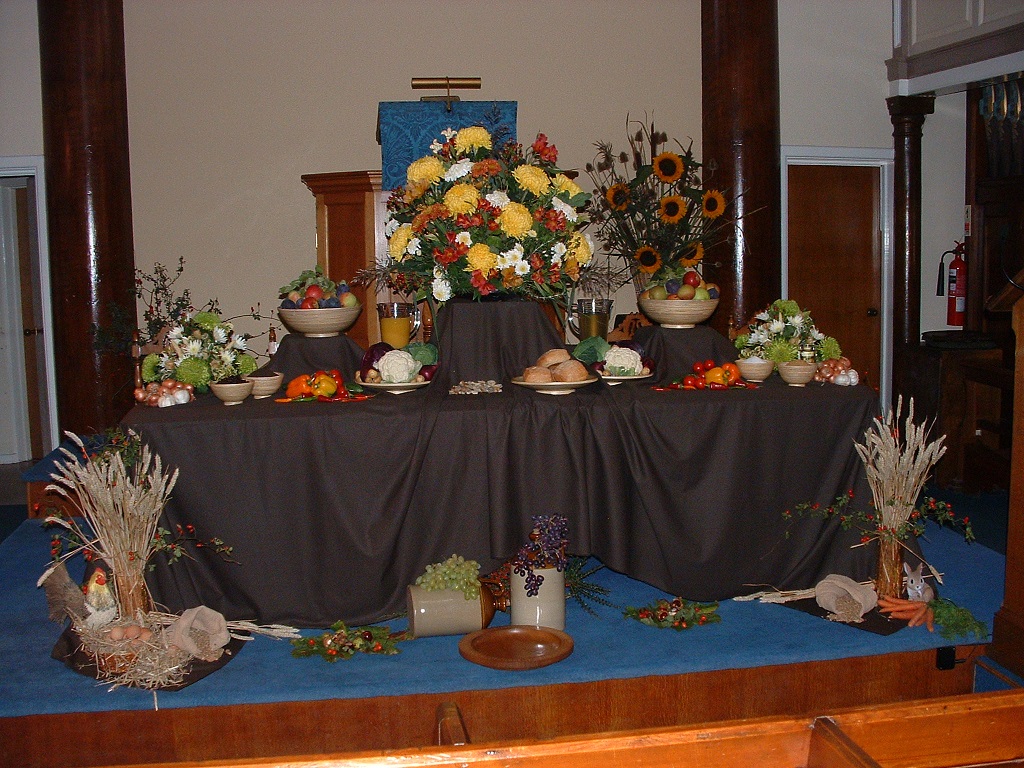 21 / 25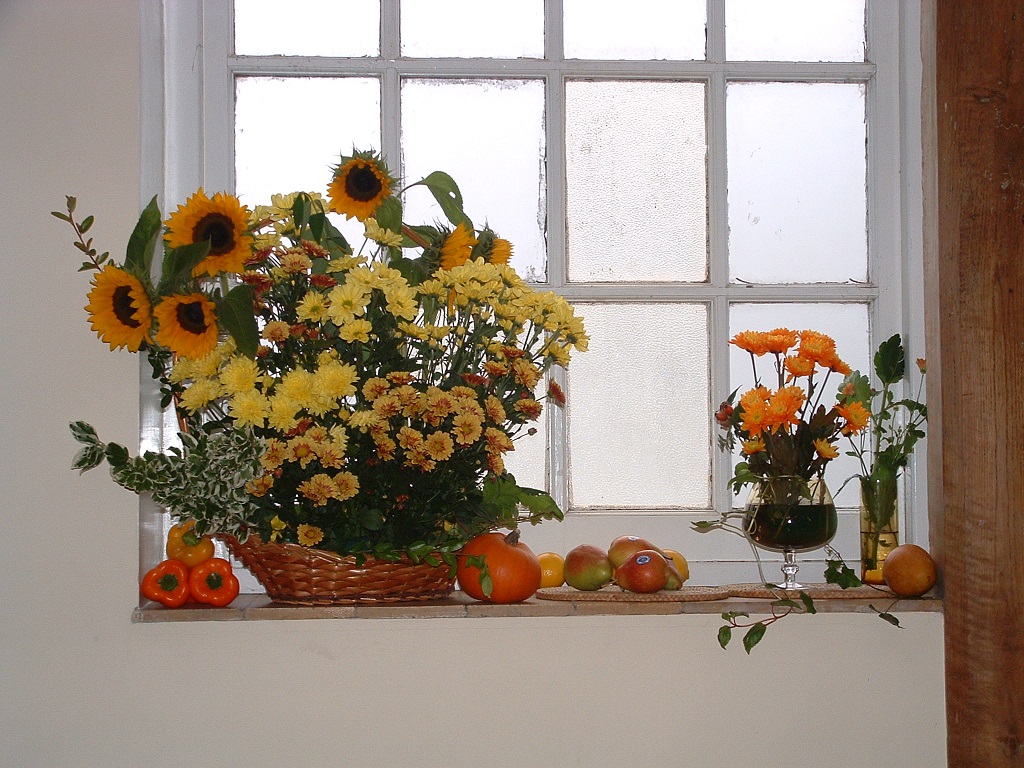 22 / 25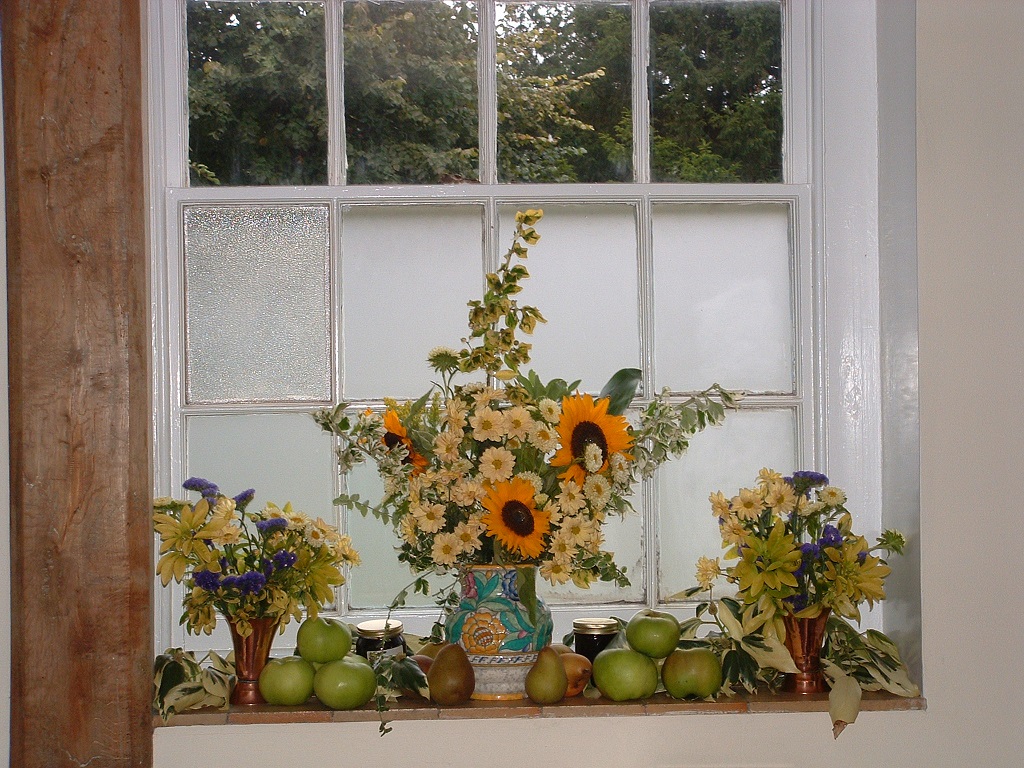 23 / 25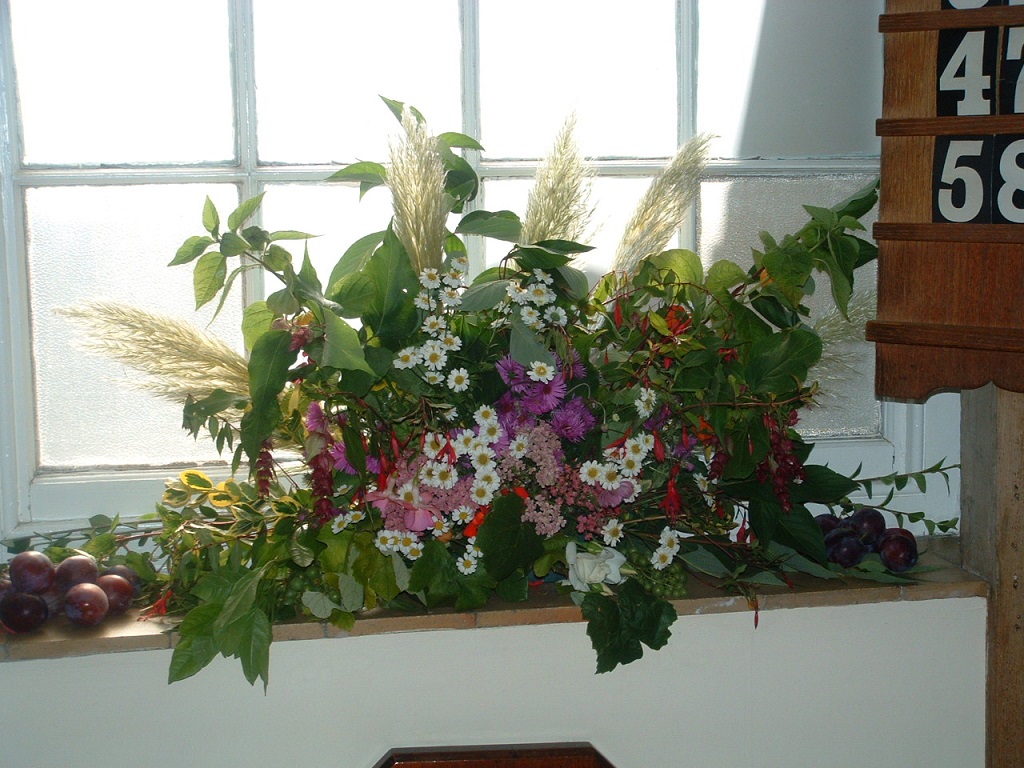 24 / 25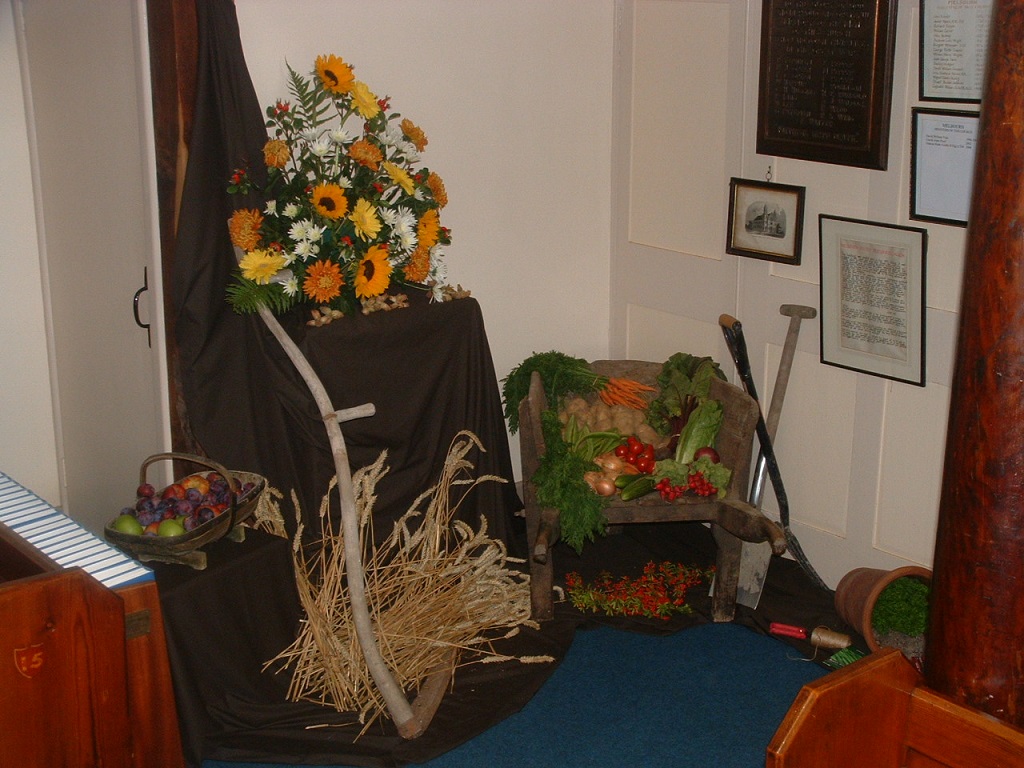 25 / 25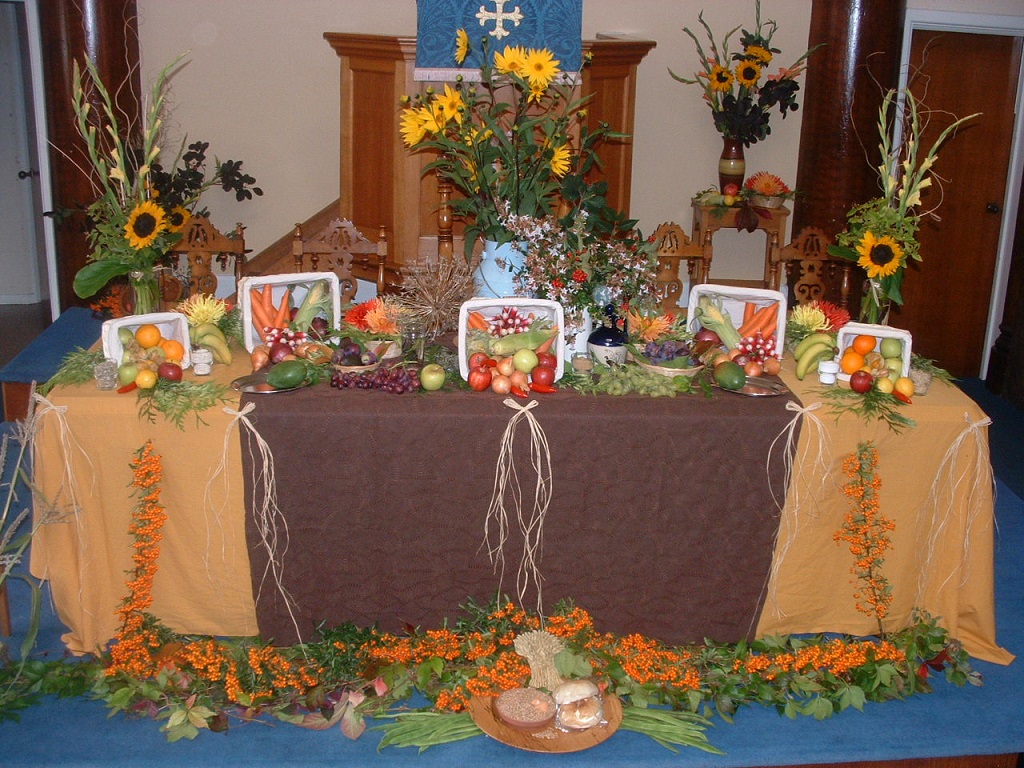 ❮
❯
Dr Alison Gray: Reflections on Romans 8:26-39 and Matthew 13.31-33, 44-52
Dr Alison Gray is Tutor in Old Testament Language, Literature & Theology at Westminster College, Cambridge. In lieu of her very first planned visit to lead our service on 26th July, she has kindly written the following reflection. We hope to welcome her at Melbourn URC next year, for one of our Sunday services.
It has been another strange few weeks in the UK, hasn't it? Lockdown has been gradually easing. Some people are merrily heading off on long-awaited holidays, while others are struggling to find work, or recovering from illness or grief. Some are strolling about like nothing has happened, while others are still anxious about leaving the house or are suffering from chronic loneliness. Some countries around the world are able to return to something like normal life, while others are still being ravaged by the pandemic. However this week finds you, I pray that these readings from Romans and Matthew will offer you hope and encouragement, and might provide the basis for your prayers for yourselves and others.
One of the most reassuring verses from Romans 8 is about prayer itself. When we do not know how to pray, or if we cannot pray, the Holy Spirit within us and around us prays for us: "the Spirit helps us in our weakness; for we do not know how to pray as we ought, but that very Spirit intercedes with sighs too deep for words." (Rom 8.26). We have the gift and comfort of the Holy Spirit, coming alongside us in our frailty and brokenness, offering sighs and groans on our behalf. When we do not know how to pray, we can simply sigh. When we have run out of words, we can groan our inarticulate prayers for ourselves, for our community, for our country or for the world, just as creation itself groans and longs for redemption. Let us not forget that God's Spirit is within us, and so God knows our hopes, fears, prayers even if we cannot express them.
A few verses later, we are told that Jesus himself also prays for us: "It is Christ Jesus, who died, yes, who was raised, who is at the right hand of God, who indeed intercedes for us!" (v.34). For who or what can separate us from the love of Christ? Can COVID-19, or grief, or redundancy, or anxiety, or economic collapse, separate us from the love of Christ? Paul responds firmly,
"No! In all these things we are more than conquerors through him who loved us. For I am convinced that neither death, nor life, nor angels, nor rulers, nor things present, nor things to come, nor powers, nor height, nor depth, nor anything else in all creation, will be able to separate us from the love of God in Christ Jesus our Lord." (vv.37-39)
I don't think I will ever get tired of hearing these verses! At the foundation of all Paul's assurances is the unshakeable love of God. A love that is stronger than fear, stronger than death, and beyond our comprehension. And it is a love that we are called to share as we go out into the world, a love that brings light to the darkest places and exposes the rulers of the world. It is God's love that gives us reason to hope, even when it feels like we are powerless to change anything around us.
Some of the parables in Matthew point to precisely this hope. We've all heard the story of the tiny mustard seed becoming a tree as an image of the Kingdom of God. What we don't often hear is that a mustard plant is just a garden herb, and usually only grows to 2-6 feet high! This is what makes the parable even more powerful: the tiny seed, which usually grows into a substantial plant is transformed by this parable into an enormous tree! Trees were symbolic of empires and kingdoms in the ancient Near East and often appeared in visions in the Old Testament (you might like to look at Ezekiel 17.22-24 or Daniel 4.10-12). What might feel today like holding on to tiny mustard-seed grains of faith and hope in the face of political and social chaos, rising unemployment and collapsing economies, can still be nurtured and can still grow. They have the incredible potential inside of them to be transformed beyond what even we think they contain.
Let us then be encouraged that the tiny grains and glimpses we have of God's Kingdom – present now, but not fully complete – will eventually become a mighty tree. And that our mustard herb bushes of church communities that seek to live out the Gospel and testify to God's saving power through Jesus Christ will one day be transformed beyond our imagination, into beautiful and powerful places of God's love, grace, hospitality and welcome. The reality of the kingdom of God might seem hidden, like yeast in a batch of dough, but we can trust that it is silently at work, and even be encouraged to keep looking for its signs within and around us.
Loving God, we thank you that through Christ we have this hope of transformation and redemption of all that we see around us. We thank you that through your Spirit we can bring our sighs to you. Come alongside us in our weakness, and fill us again with your unshakeable, unquenchable love, so that we might be able to bring the light of your love to others. May we be attentive to the signs of your kingdom at work, and seek to nurture and develop those tiny seeds, for your glory. In the power of Christ's name we pray. Amen.
Support for Black Lives Matter (BLM)
Many of us have been deeply troubled by the events in the US that have led to the global "Black Lives Matter" movement. It is sad that in the 21st century we are still plagued by the ongoing menace of racism. This is not just a remote issue affecting faraway places. Within our own society most people of an ethnic minority background will experience prejudice and disadvantage, purely because of the way they look. As Christians we find this abhorrent and altogether unacceptable.
URC Youth made the following statement: "We hope to affirm our commitment to being anti-racist and will take this opportunity to consciously examine our own practices to see where we can do better." See https://urc.org.uk/latest-news/3511-black-lives-matter-urc-youth-stands-in-solidarity for the full article and links to resources.
At Melbourn URC we echo this statement, advocating for acceptance of all peoples and reject all forms of action that differentiate based on racial backgrounds. We will work to examine what we can do better and ensure that inclusion is enshrined in our culture within the church. Watch-out for more to come on this topic.
What does the bible say about racism?
Galatians 3:28 NIV
There is neither Jew nor Gentile, neither slave nor free, nor is there male and female, for you are all one in Christ Jesus.
John 7:24 NIV
Stop judging by mere appearances, but instead judge correctly."
Matthew 28:19 NIV
Therefore go and make disciples of all nations, baptizing them in the name of the Father and of the Son and of the Holy Spirit
Worship during the "Lockdown"
The following article was kindly created by one of our newest members, Rev Rosemary Hartley.

We are all used to some worship at home. We may follow something like the IBRA readings and notes, making a quiet time for prayer, maybe first thing in the morning. We may just offer a flash prayer for help for ourselves, or for another during the day. We may say thank you for the way things have worked out. We may commit ourselves to God's care as we come to the end of another day. We may do all these things.

But we are all used to worship together on Sundays. We enjoy a variety of approaches in an interregnum, with different people coming each Sunday to lead the Service and using our basic framework in their own individual way. It includes prayers of adoration, confession, thanksgiving, dedication and intercession. There are readings from the Bible and the gospel is proclaimed.

So what I do on Sundays at the moment is this:

I settle down in front of the computer about five minutes before 11 am. At this time I know that friends in Melbourn and in St. Neots are settling down in their own homes to share worship together at our usual time for Sunday worship. I bring them to mind before God.

I go to the website of the URC in St. Neots where I was a Member from 2006 until I moved to Harston last year. I listen to their Minister Rick with his prayers and thoughts on the Bible passages set for the day.

Then I turn to one of the suggestions on the website of our Melbourn URC. On Easter Sunday I sang the traditional hymns supported by the choir of Kings College.

On the first Sunday after Easter the lectionary readings included John's account of the appearance of the Risen Christ to the disciples. In the URC Prayer Handbook, which I follow every year, the Opening Prayer started:

"Risen Christ,
when we find ourselves behind closed doors .......
come and stand amongst us."

It continued with topics of intercession with the same request

"Where there is fear and anxiety ......
Where there is loss and grief ......
Where there is doubt and insecurity ......"

But it was that Opening Prayer I particularly wanted to share. It had been written months before the Coronavirus crisis and Lockdown. Yet so amazingly appropriate!

So we can worship day by day in the way we always do. On Sundays we can take advantage of whatever the media have to offer on whatever equipment we have.

The one thing we can't do is meet around the Communion Table to share in the Sacrament of the Lord's Supper, and express our fellowship in conversation together.

We look forward to the time when the virus is defeated, and we can meet again.

Rosemary Hartley





Find us at: Orchard Road, Melbourn, Cambridgeshire SG8 6BP
https://www.google.co.uk/maps/place/Melbourn+URC+Church


---
Copyright © 2016-2020 Melbourn United Reformed Church